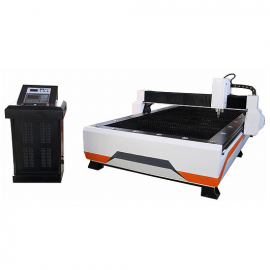 Tell us more about what you need
General information:

 
Model: PLASMA-5598C / PLASMA-5598HP / PLASMA-59118C / PLASMA-59118HP

Prices indicated are FOB Los Angeles CA. US. Tooling, rigging, freight & sales taxes are not included

Payment terms: 50% deposit , 50% balance before ship  

Warranty: 1 year
Delivery time: xx days after deposit

Training, installation, tooling & rigging are option. Customer is responsible for local regulations and utilities connecting
Inspection:

 
Machine Gantry X Axis square rails Parallel vertical accuracy 0.001" (0.03mm)

Y Axis square rails Parallel vertical accuracy 0.001" (0.03mm)

Z Axis ball screw Parallel vertical accuracy 0.001" (0.03mm)

Machine Re position accuracy 0.001" (0.02mm)

Machine working accuracy 0.002" (0.05mm)

Grating ruler travel accuracy 0.002" (0.05mm)
Optional:

 
Controller & Driving System Only Without Rail & Generator

$2,990.00

Moving Rail with Base Per 4 FT each

$390.00

China Generator Only (20 ~100A)

$1,590.00

Hypertherm Powermax 85 Generator Only (20 ~ 85A)

$3,790.00
Features:

 
All "servo motor" driving system: All axis are driven by brush-less type, high torque AC servo motors.

Working mode; Untouched arc striking. Auto cutting Height adjustment by system for the best cutting result

Auto Height protection for safety & fast production

A variety of Hypertherm Powermax torch styles provide exceptional versatility for hand cutting or gouging, portable automation, X-Y table and robotic cutting or gouging

Finish jobs faster with cut speeds two and a half times greater than oxy / fuel on 1/2" mild steel.

Spend less time on grinding and edge preparation due to superior cut and gouge quality.

No need to change the air pressure. Smart Sense technology ensures that it is always correctly set.

Drag cut at full output with a patented shield that reduces dross buildup for smoother cutting.

Tackle different jobs with multiple, easy-to-use torch styles.

Reduce costs with long consumable life and more up time.

High power efficiency lowers energy consumption.

Spring Start technology ensures consistent starting and a more reliable torch.

Low maintenance for maximum up time.

DSP CNC controller is setup to accept standard G-code programming formats along with on board conversational applications.

Optional CAD/CAM system can create and edit part programs then send to machine for easy cutting. DXF files can be imported, modified and edited from here to create a G-code.

Moving gantry construction for space saving.

The rigid steel frame construction has been stress relieved prior to finish machining to provide repeat-ability and accuracy.

Linear guides and sliding blocks are prismatic pre-loaded with recirculation bearings to ensure maximum rapid traverse and precision.

The X & Y axis are equipped with a precision rack & pinion driving system.

The Z axis utilizes a ball screw assembly complete with the pre-loaded and ground screw for long life and optimum accuracy.
Data sheet
Control system

DSP control with USB Interface

Lathe frame

Heavy duty metal welding

X, Y Axis structure

Helical rack and pinion drive

Z Axis Structure

Taiwan TBI or HIWIN ball screw

X Y Z Axis Square rails

Taiwan HIWIN brand linear rails

Electric parts

France Schneider

Limited switch

Japan Omron

Machine working size

PLASMA-5598; X*55'', Y*98'', Z*4'' / PLASMA-59118; X*59'', Y*118'', Z*4''

Machine Size (L x W x H)

PLASMA-5598; 126" x 84" x 56" / PLASMA-59118; 131" x 104" x 56"

Machine Max. travel speed

590 ipm

Machine power

3 PH ,220 V

Machine net weight

PLASMA-5598; 3,510 lbs / PLASMA-5598; 3,960 lbs

CAD / CAM Drawing Software

Option

Driving system

Japan Yaskawa servo drive & motor 5 X,

Cutting Speed

196 ipm

Command language

G Code